User Interface
Table of contents
---
Overview
This section of the guide covers Chunky's User Interface.
Chunky Launcher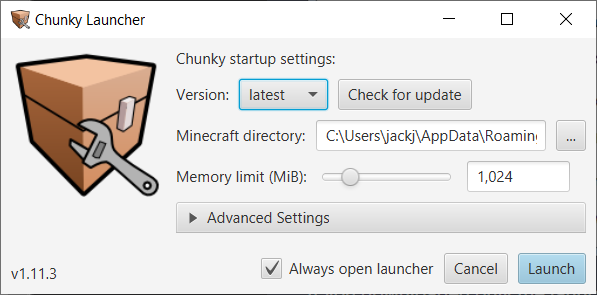 ---
Chunky
Chunky's UI is built using JavaFX and is seperated into three panels which can be slide to increase/decrease screenspace of the different components. Then panels often have tabs which contain or hide addtional controls. For the sake of this guide I will describe groups or panels/tabs in two seperate pages based upon their function:
---
Map View
This first section covers the Map (view), options associated with the Map, some options, and finally an About/help seciton.
---
Render Controls
The second covers Render related UI elements.
Render Preview
With a subsection on the Render Preview.
---
Table of contents
---